Plettenberg is the global leader in high-performance inrunner BLDC motors.
We design, develop and manufacture a wide range of high-performance inrunner BLDC motors. Our inrunner motors consist of the NOVA and the ADVANCE families. The NOVA family has a very robust closed case design and is available in the power range from 1 kW to 50 kW. The ADVANCE family has a light-weight open case design and is available the power range from 1 kW to 5 kW.
We have more than 40 years of experience in motor manufacturing and are at the edge of technological development. Our engineers have spent years of development to advance the design of our inrunners. Today, we are able to combine the advantages of inrunners with many of the advantages of outrunners and offer the best solution on the market for a wide range of high-performance applications.
Our inrunners are very robust in design and available with protection class of up to IP67. This makes them ideally suited for application in harsh environments, such as snow, desert or sea operation. We are able to achieve a high torque density by using high pole numbers (up to 70) and special design of the magnetic system. For most applications we are able to mitigate the use of gear boxes, which reduces system cost and weight significantly. The low moment of inertia combined with the high efficiency of our inrunners makes them ideally suited for dynamic applications such as multi-copters.
All our inrunner motors are made-to-order and tailored to the specific requirements of our customers. This can include adjustments to housing, shaft, number of poles, winding, cooling, IP rating, potting material, magnet material, adding gearbox, etc. These adjustments allow us to build the most efficient, lightest, robust but at the same time most powerful motors for the specific application of our customers. Our motors are ideally suited for applications with constraints in space, weight and energy supply.
Ready for an electric drive system tailored to your use case?
Please reach out to us to receive a proposal for your use case.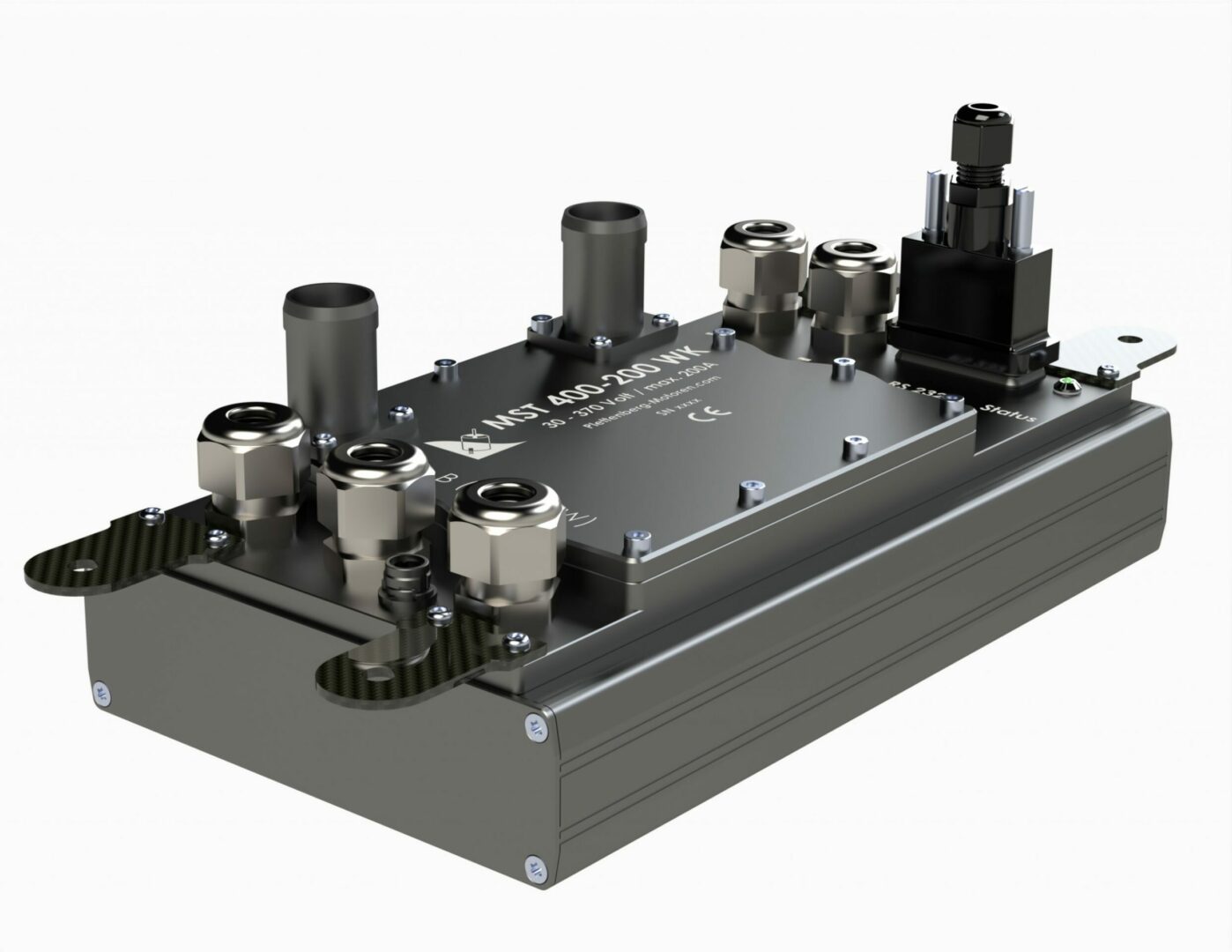 ESCs
Electronic motor controllers. Up to 400 V and 350 A.
Generators
Generators and starters. Up to 15kW.
Accessories
High-quality, low weight accessories.