Plettenberg is a leading provider of high-performance brushed DC motors.
We design, develop and manufacture a wide range of high-performance brushed DC motors. Our brushed motor series is named APLPHA and is available in the power range from 500 W to 1,500 W
Our brushed motors are the start of Plettenberg's journey to become a leading manufacturer of electric motors. We built our first brushed DC motor in 1979 for the model building market. Over the years, we continued to advance the design our brushed motors. Today, our brushed DC motors are ideally suited for industrial applications, with highest requirements regarding power-to-weight ratio, durability, efficiency and cost.
Some of our developments include:
Windings soldered to the commutator and gaps filled with a special epoxy resin, resulting in ideal contact resistance and possibility for higher RPMs
Special mixtures for carbon brushes resulting in low resistance combined excellent running characteristics
Design which allows for easy exchange of brushes
Special hand wound design, which allows for greater density factor and flexibility
All our brushed DC motors are made-to-order and tailored to the specific requirements of our customers. This can include adjustments to housing, shaft, winding, cooling, potting material, magnet material, etc. These adjustments allow us to build the most efficient, lightest, robust but at the same time most powerful motors for the specific application of our customers. Our motors are ideally suited for applications with constraints in space, weight and energy supply.
Ready for an electric drive system tailored to your use case?
Please reach out to us to receive a proposal for your use case.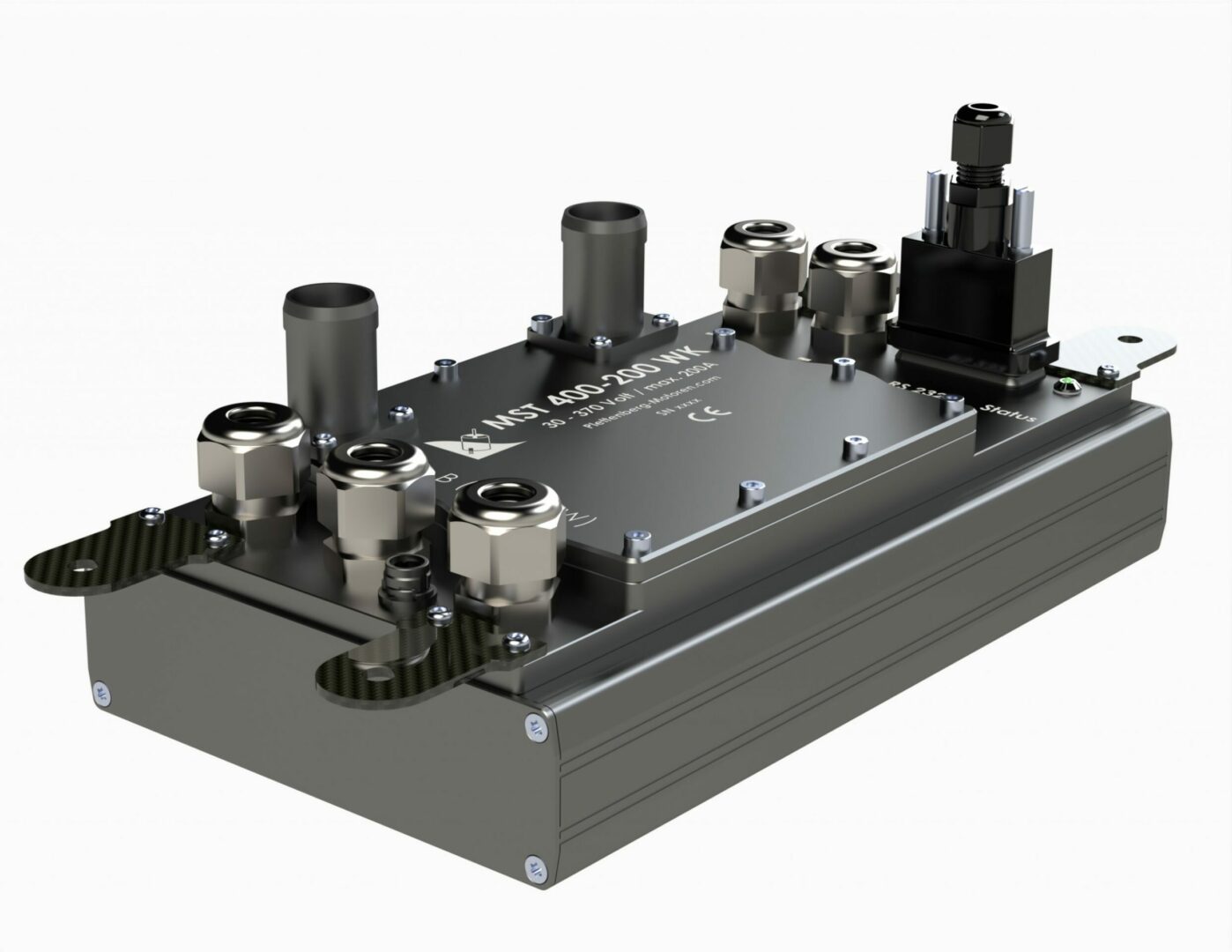 ESCs
Electronic motor controllers. Up to 400 V and 350 A.
Generators
Generators and starters. Up to 15kW.
Accessories
High-quality, low weight accessories.